I have been getting a little crafting done. I've been focusing on getting non-crafting projects done, so I haven't had as much time to play with fiber as I'd like. But I have made progress on several projects!
MAPLE LEAF the Ninth
I'm just about finished with this shawl. I'm on the very last corner, and will probably finish knitting it tonight!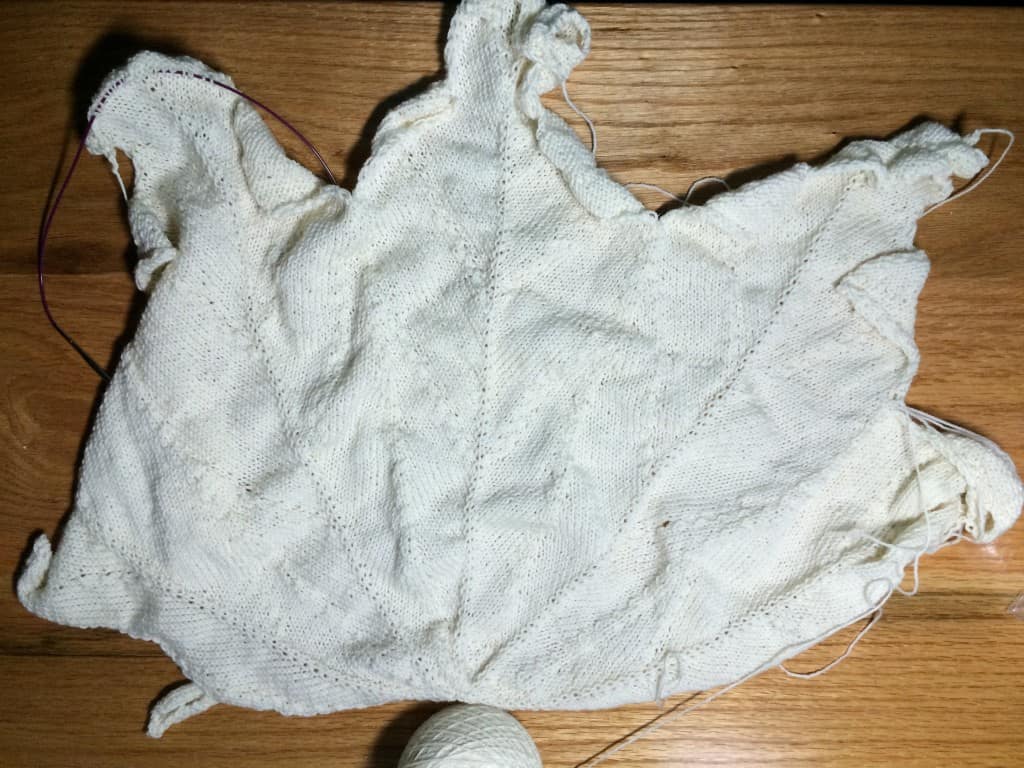 Emergency Scarf
I finished knitting the scarf that I started when I needed something to knit during a midnight visit to the emergency vet with Pepper. I just need to weave in the ends.
Liquid Silver
This shawl was the oldest UFO that I found when I did the UFO Inventory in January. It's been an UFO since Fall 2010. I was shocked to find that I still had the pattern in my Knit Picks magnetic pattern holder, and the magnet was still on the right row! I've started working on it again, and have done 1.5 pattern repeats. This is the project that I've been bringing to Wednesday night knitting group for the last couple weeks. The pattern isn't as difficult as it looks, and I'm less likely to have beads spill all over the place at the yarn shop than at home, where I have 3 furry hazards.