I usually have multiple projects going at once, but this week I've been pretty focused. It's amazing how quickly a project works up when I concentrate on only one thing at a time!
MAPLE LEAF the Eighth
I just cast on for this shawl last Saturday, and I'm already done with the main part of the shawl. I just have to do the corners! I expect I will be done with it by the weekend.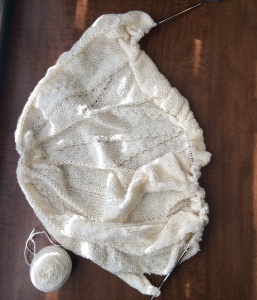 And that's all, folks! Seriously! I'm not working on anything else. I'm sure that will change by next week.