I'm working on three big yardage projects right now, and it feels like I'm making progress on all of them. I love that feeling!
Super Secret Shawl
I've finished a total of 9 or 10 repeats of the pattern.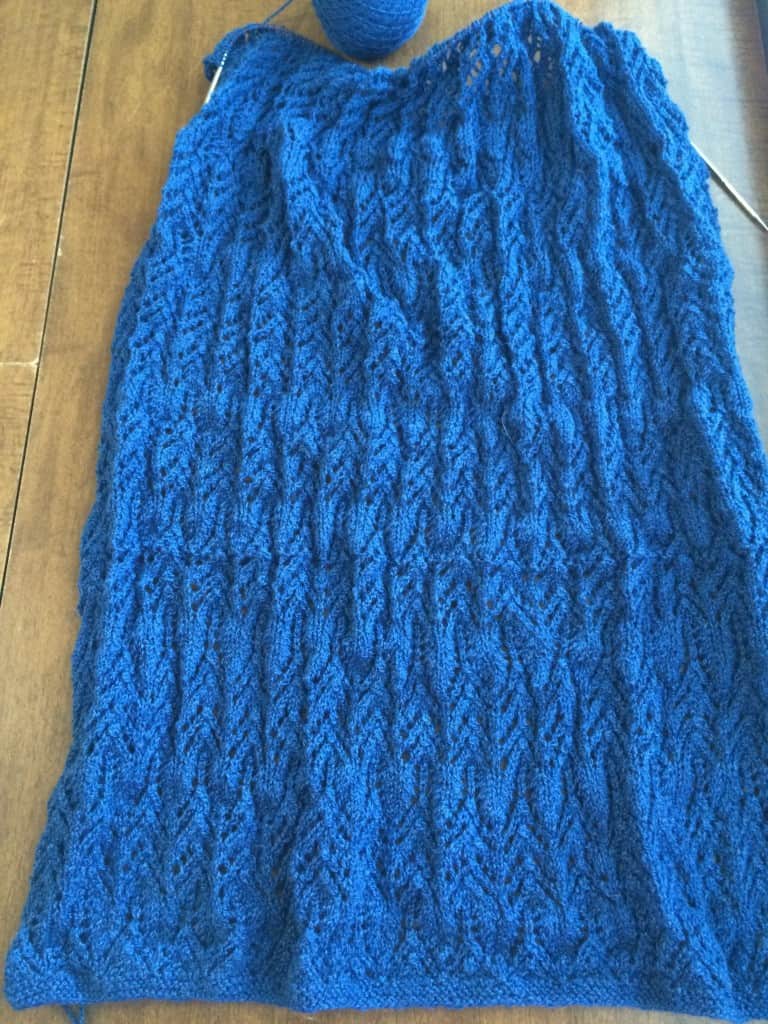 Clapotis
I wanted to finish this project before I went to India, but I ran out of yarn. After I got back from India, I ripped back all the way through my last straight section and put the project back onto the needles. This week I started knitting the decrease section again.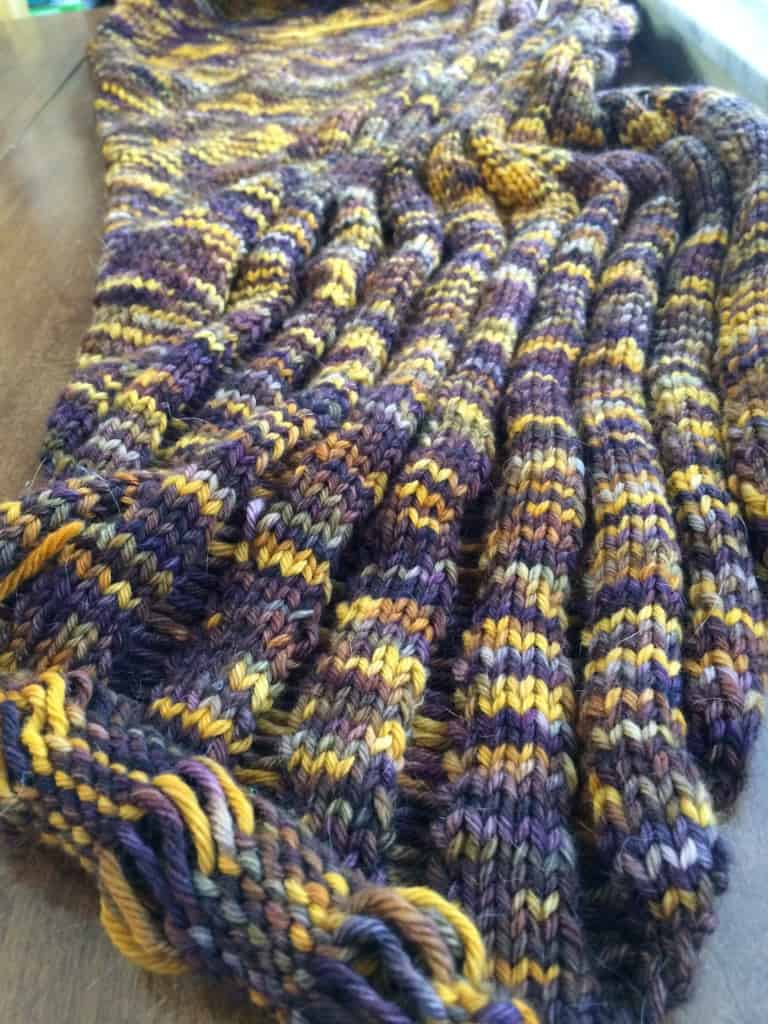 Cat Bed
Pepper spends her nights in my office, to keep her away from the other cats. She's fragile, they are bigger than her, and I'm afraid they might accidentally hurt her. Her arthritis is bad enough that I don't think she can get down the steps into the garage to get to the litter box. I've left one bottom shelf of my bookcase empty because she likes to sleep in there. I decided to make a felted sleeping pad for that space, to make it a more enticing sleeping spot. I cast on about twice the width of the space and will knit about twice the length. Since it's just garter stitch, it is going fast. I just cast on last Saturday night and I expect to be done knitting through 500 yards of yarn by tomorrow!