I've been super busy getting things done before we leave for India, but I've still managed to get some knitting done this week!
Clapotis
I'm just about finished with this project! I've finished the straight section and am now in the decrease section. I might finish this before we leave!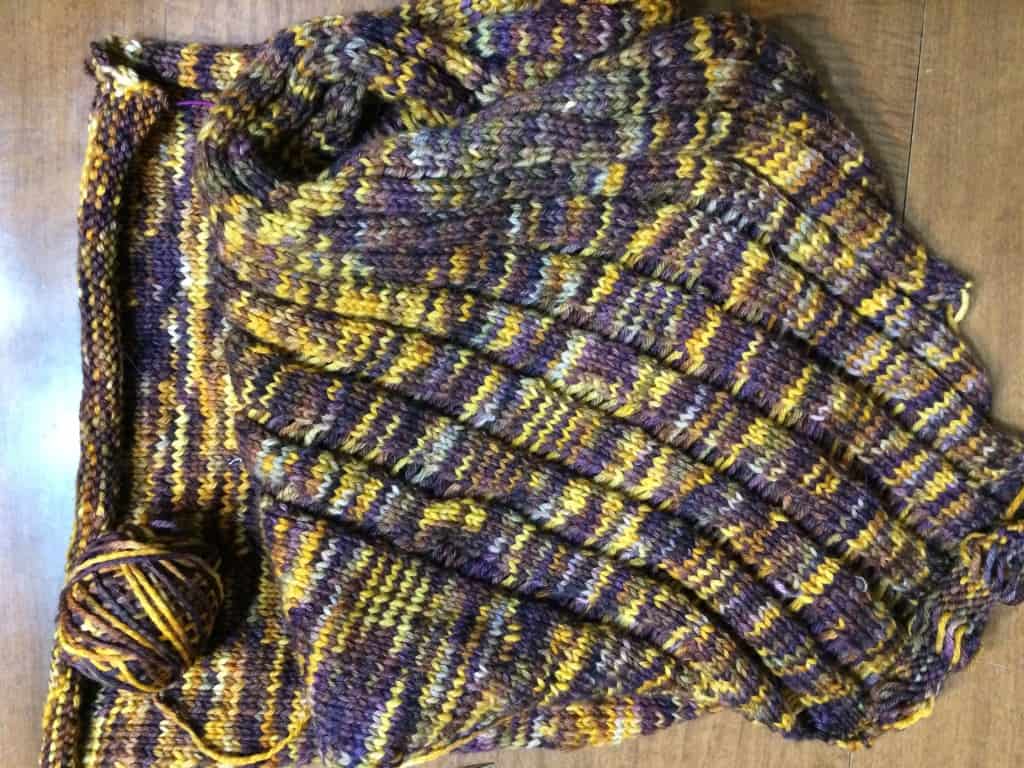 Super Secret Shawl
Last fall, a friend brought a shawl pattern to my attention. I liked it, so I bought the pattern. After I bought the pattern, I realized why there's no completed projects in Ravelry. It's an unusual size, unusual construction, and unsuitable yarn (more than a pound of light worsted weight cotton!). But I like the stitch pattern a lot. I'm swatching with some Knit Picks Gloss Lace and will do the math to work out a shawl with this lace weight yarn. I finished knitting the swatch at Knit Night tonight; I still have to block it. I'd like to cast on for the actual shawl before we leave for India, so I can bring it as one of my travel knitting projects.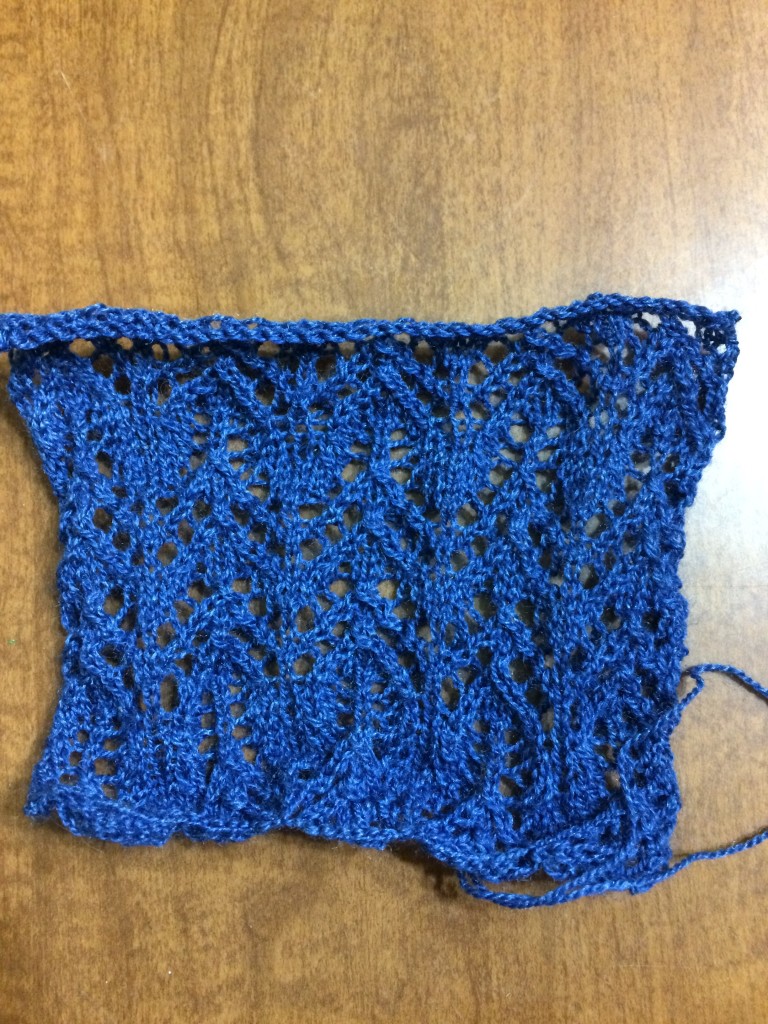 Socks!
In addition to the shawl, I plan to bring yarn for two pairs of socks. I cast on the first pair. I'm not quite done with the toes, but will finish those up before we get on the plane. Once I'm on the plane, I can just knit, knit, knit, knit — even in the dark. (Aren't sock toes cute!!)