No jokes or April Fools here. Just works in progress.
Cormo
As I mentioned in my post about the St. Augustine Spin In, I spun a couple ounces of Cormo at the event. I'm still loving this fiber!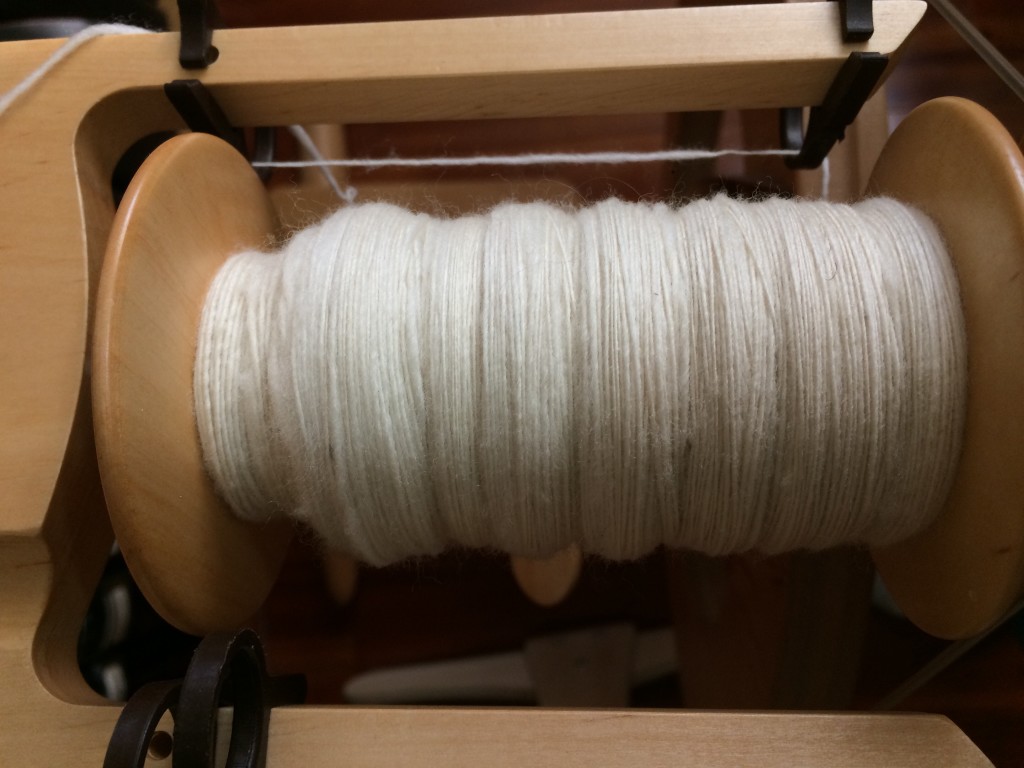 Clapotis
When I got home from the Spin In, I collapsed on the couch and did some knitting. I've never knit a clapotis, so cast one on. I was thinking I might bring this to India as travel knitting, but at the rate I'm going, I'll be done before I leave. I'm in the middle of the 4th repeat on the straight section. I'm almost at the end of my second ball of yarn and I only have 2 more. This means I'm close to halfway through the shawl. I won't do all 12 repeats of the straight section, but I will get 8 to 9 repeats and that should be fine since I'm a short person!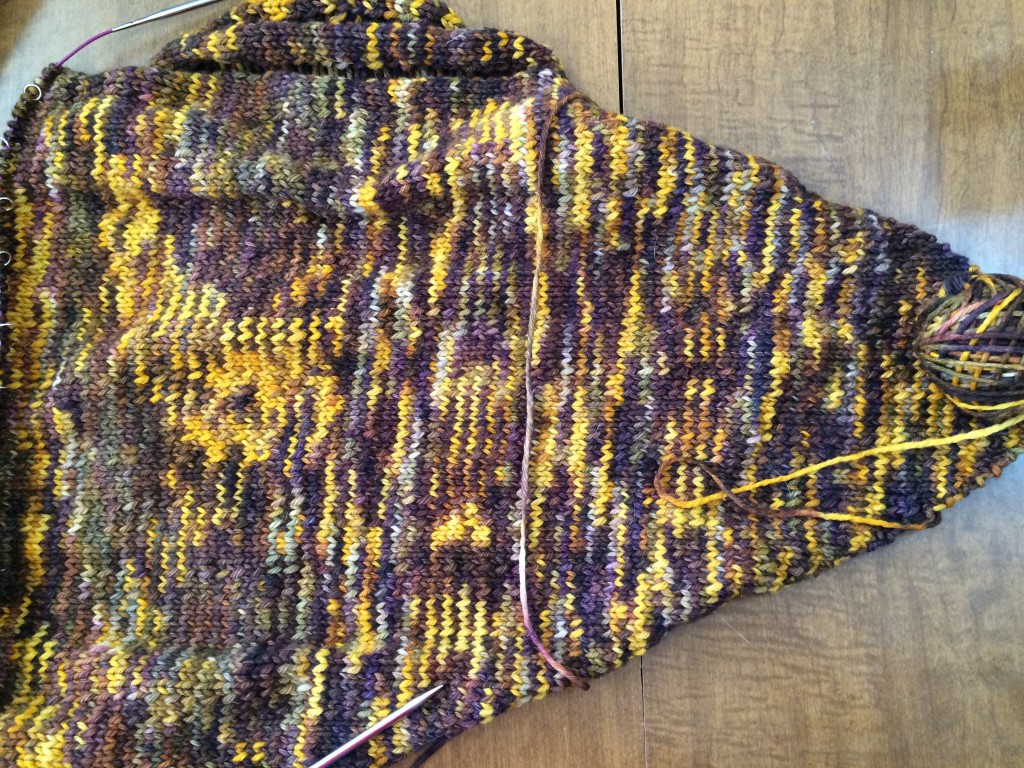 Master Handknitter Level 1
Today I went through the instructions again and made myself a checklist covering all the tasks that must be completed for Level 1. I am registered to attend the TKGA Conference in San Diego in late July, and I'm hoping that I can finish all of Level 1 before I go. I'd really like to finish by late May or early June so that I can submit and possibly get back my reviewed binder before the conference, but given how much traveling I'm doing over the 6 weeks, it seems unlikely that I'll be able to do it.
Travel Plans
It is amazing how much work it is to prepare to travel to India! I got 5 shots of immunizations, a series of pills to take for a 6th, plus antimalarial and antidiarrhea prescriptions.
I applied for Global Entry, a program which makes the process of going through customs on the return trip much easier. That program required an interview, so I went and did that. We started applying for the travel visa and realized we needed additional information, so I went about procuring that. I called our credit card, cell phone carrier, and health insurance company to let them know we are traveling and find out if I needed to do anything with them before we left. There's a lot more, but I can't remember it all!