I've continued working on both of the projects that I posted last week.
Super Secret Shawl
This project is my focus when I'm stationary and have excellent lighting conditions. I haven't had much time this week that met both of these conditions! I've finished 1.65 pattern repeats and the full shawl will have 20 repeats, so I'm not quite 10% done with it!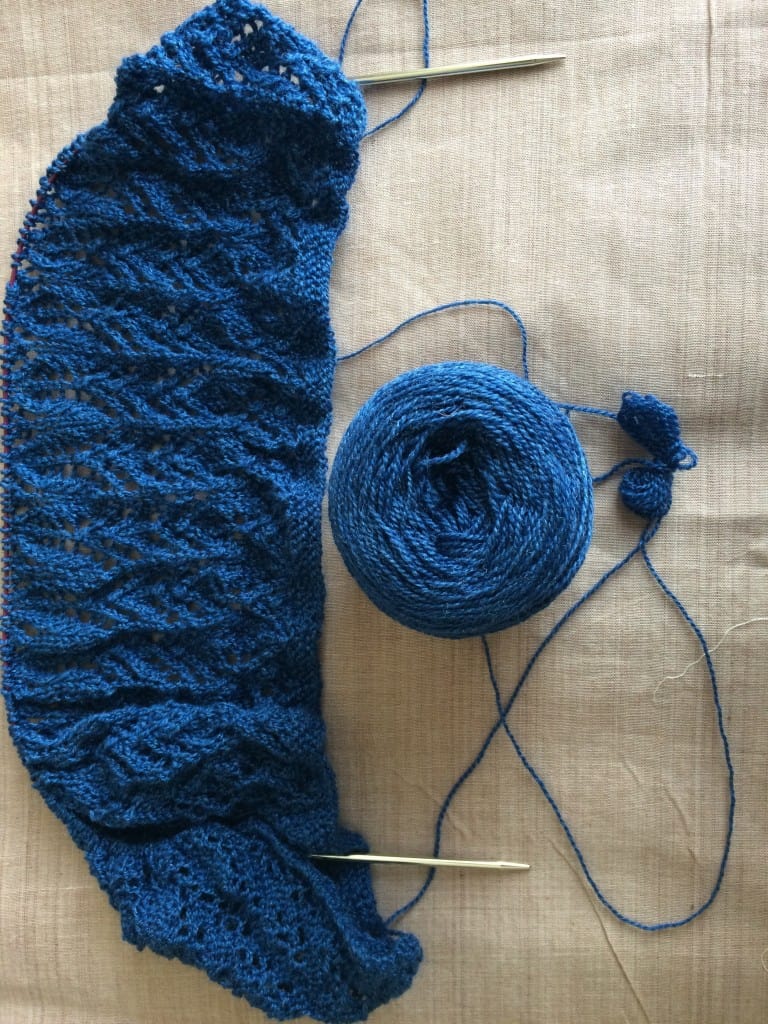 Splash Socks
I only worked on this project while I was on the move. It's super portable and it's at the point where I just have to knit, knit, knit for miles. I've finished 4 stripes this week.