I planned to finish this scarf before my sister and I went to Harry Potter World at Universal Orlando on January 16. I finished all the weaving a week in advance, but needed to remove the header, tie the tassels, and wet finish it. I was having so much fun hanging out with my sister throughout that week that I never got around to finishing the scarf until a few days after she left. I didn't wear it to Harry Potter World on this trip, but I'm sure I'll be back there and have another opportunity to wear my House colors!
Official Stats
Draft: Houndstooth
Loom: 15″ Cricket Table Top Loom
Reed: 10 dent
Warp Stats

Yarn: 150 yards (including loom waste) of Knit Picks Capretta in Admiral and 150 yards (including loom waste) of Knit Picks Stroll in Jack Rabbit
Loom waste: 35 yards
Total Warp Ends: 110
Ends Per Inch (EPI): 10
Warp Length: 100″

Weft Stats

Yarn: 195 yards Knit Picks Capretta in Admiral and 196 yards Knit Picks Stroll in Jack Rabbit
Picks Per Inch (PPI): 10 – 12
Width in the Reed: 11″

Pre-Wet Finishing Dimensions: 10.5″ x 78″ (not including fringe)
Finished Dimensions: 9.75″ x 80″ (including the length of the fringe)
Made for: Me!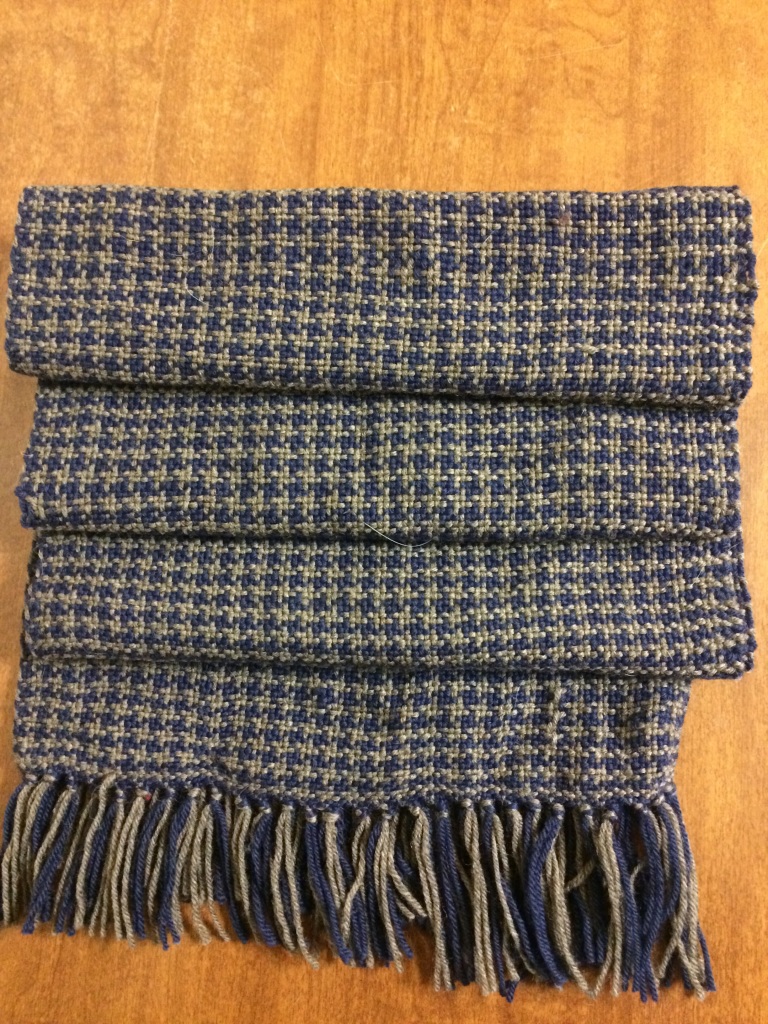 About This Project
I struggled with the tension on this scarf more than I have struggled with tension on any of my weaving projects so far. For some reason, one of my warp strands towards the left side of the project was a little loose. I didn't realize how many problems this was causing until I was at least 1/3 of the way through the project. My selvedges aren't pretty. I have skips both on warp and weft strands. Every time I wound onto the cloth beam, when I resumed weaving, my tension was wonky. Here's a collection of pictures illustrating these problems: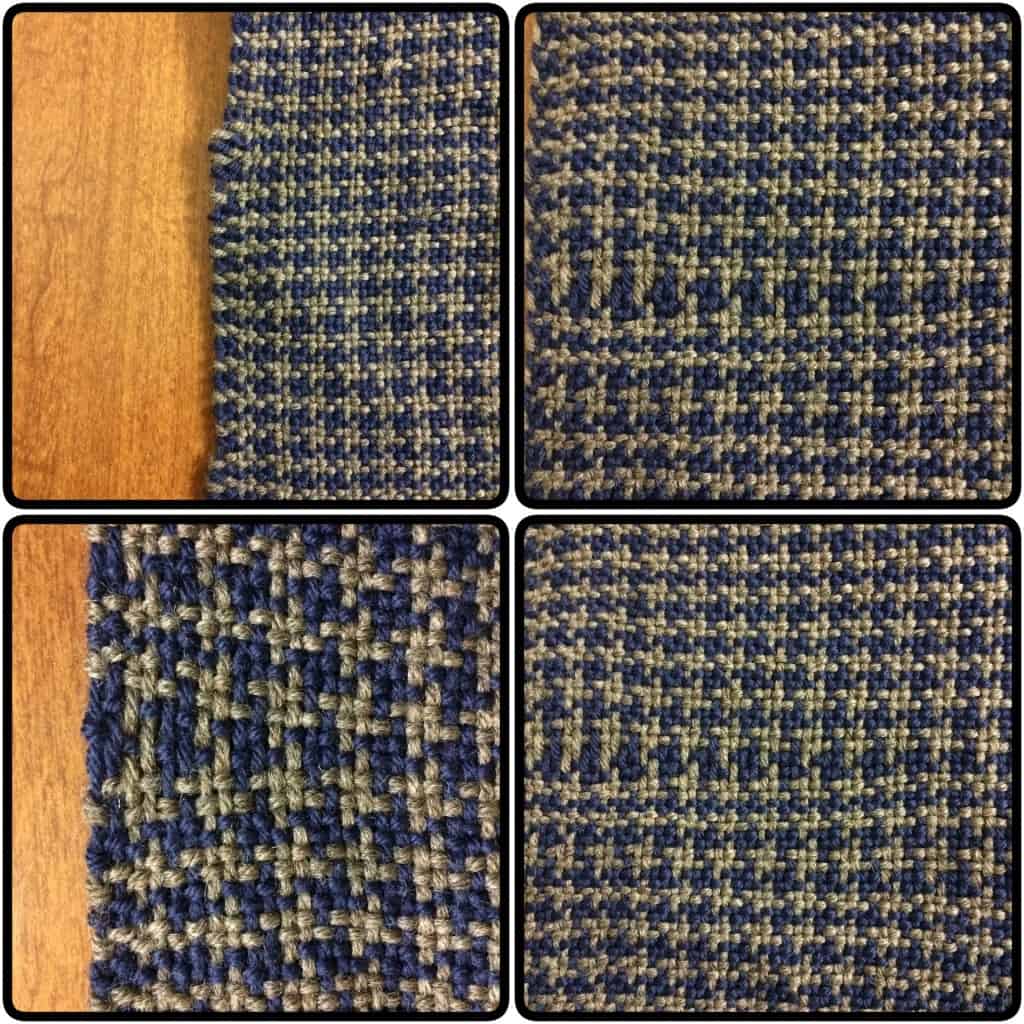 I hoped that some of these problems would be resolved in wet finishing, and there's no question that wet finishing improved the fabric. However, there's no amount of finishing that could resolve all the issues. Still, I love this scarf because it is, after all, in my House colors! For the most part, the weaving problems are of the kind that won't be noticed at a glance (except by a weaver!) and I will wear the scarf proudly!