For the last week, I've spent my crafting time working on the two test knits that I cast on last Wednesday. Both projects traveled to Indiana and back. On the way there, I knit on the shawl. On the way home, I knit on the scarf. I worked on them while I sat in Stacy's office on Friday. I worked on them as we drove to and from the Hoosier Hills Fiber Festival. I've made great progress on both projects, and hope to finish both this weekend.
Sand Tracks Scarf
I love this project. I love the yarn. I love the pattern. All the love! I'm about 1/3 of the way into the second ball.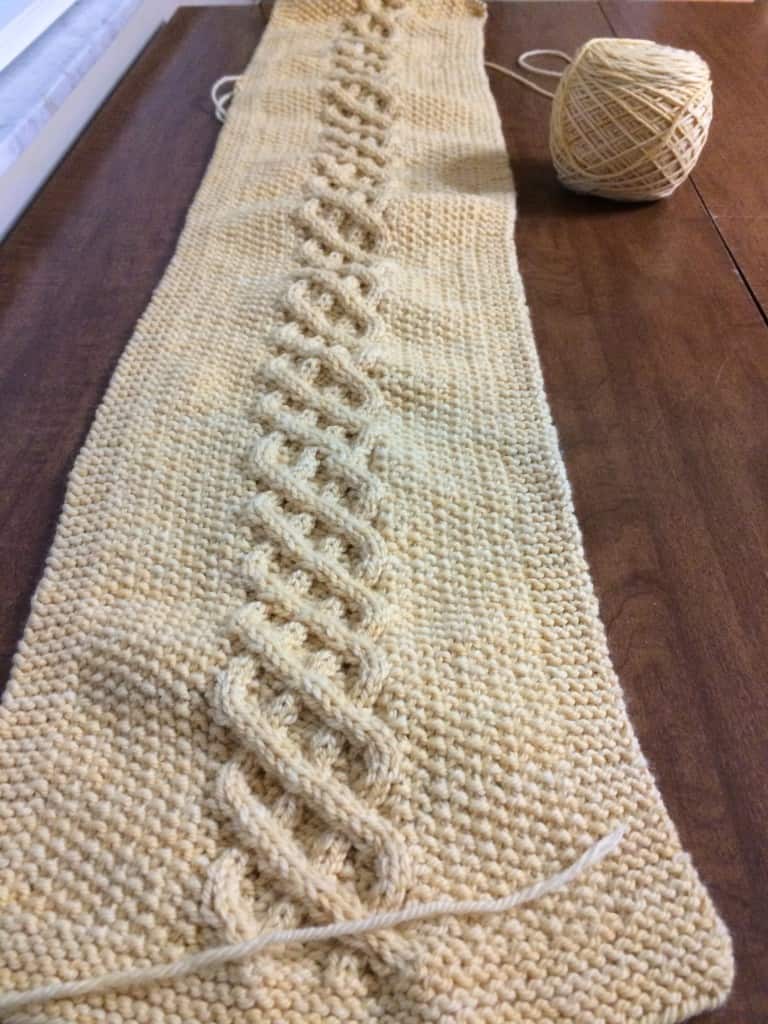 Raindrops on Roses Shawl
I've finished the first of three lace repeats. I'm probably halfway through the shawl at this point.