I wasn't sure if I would have anything for WIP Wednesday this week. I've been knitting a shawl, which I finished and blocked today. I do have an update on my Tour de Fleece spinning and I cast on a new project!
Tour de Fleece, Day 5
I really, really, really wanted to finish the cormo today. I didn't quite make it. I have 0.09 ounces left to spin. That's not a lot, but at the rate I'm spinning it'll take at least 1/2 hour and it's already 1 am. I'm throwing in the towel. I'll finish it tomorrow.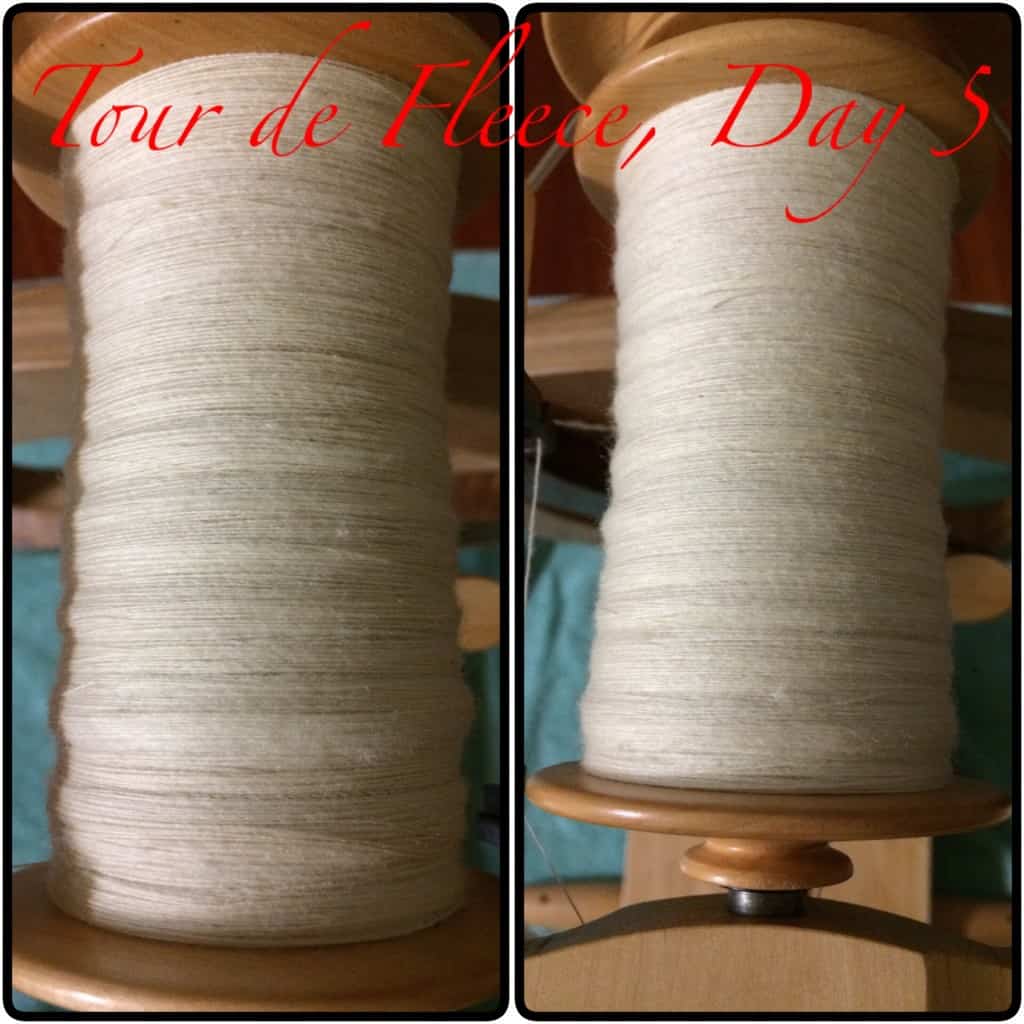 Miranda Shawl
I cast on and knit the first 4 rows of a new shawl. This one is another test knit. Since it's knit from the bottom up, I had to cast on 418 stitches!